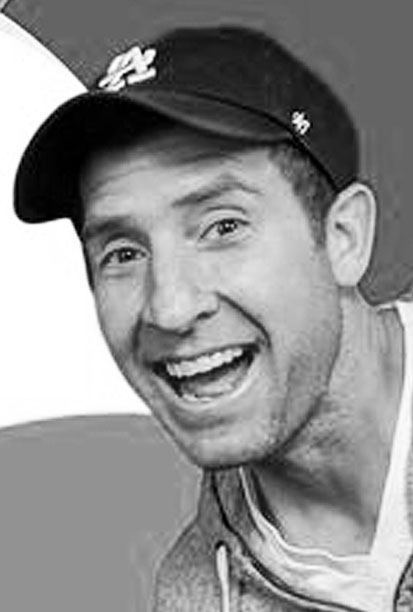 CEO & Co-Founder Toonstar
John is Co-Founder and CEO of Toonstar which is an animation tech startup that makes snackable + interactive content and experiences for mobile audiences and partners with diverse + emerging creators to bring their stories to life.
Prior to launching Toonstar, he spent almost fifteen years developing franchise properties and driving innovation at Warner Bros. and DreamWorks where he held roles in marketing, business development, digital content creation and tech commercialization.
John is also a self-confessed media junkie and child of Saturday morning cartoons who's on a mission to blend creativity + tech to transform the way stories are produced, shared and experienced.
Weblinks:
Colinne S. Bartel is the owner of Truffle Time, a subsidiary of AC Innovation GmbH. AC Innovation serves as a marketing and business development catalyst for entrepreneurs. As chief project manager, Ms. Bartel was responsible for capital expenditures and acquisition integration for an Advent International portfolio company that executed one of the fastest growing telecommunications buy & build projects in Europe.
After finalizing her MBA and a research trip in East Africa in 2002, Colinne joined McKinsey & Company. Ms. Bartel holds a B.A. in Political Science from University of California, Los Angeles, an M.A. in International Relations from the Claremont Graduate School and a dual MBA in Strategy and Finance from The Peter F. Drucker School of Management and the EDHEC Business School. Her passions are sports, the arts and cultural exchange.
Weblinks:
Manager & Founder Grodehouse
Jason Grode started his animation career as a producer on the hit show FUTURAMA and worked on several productions before starting his independent talent and management agency. Over the years, he has helped to facilitate hundreds of deals and today represents a wide variety of animation professionals, from writers, directors to producers and artists.
His network has deep roots in the US entertainment industry and around the globe. He tracks trends, identifies needs, helps with negotiations, and keeps an overall track of projects in production.
Writer, Director & Executive Producer
Jimmy Hayward gained early directorial prominence as a commercial director. He was one of the original animators of the pioneering computer-animated television series "Reboot" in the nascent years of CG animation.
Pixar Animation quickly recruited him to work on the groundbreaking film "Toy Story" (1995). Jimmy continued working with Pixar for over a decade, during which time he animated on such beloved films as "Toy Story 2", "A Bug's Life", "Monsters, Inc." and "Finding Nemo".
Following his years at Pixar, Jimmy joined 20th Century Fox and Blue Sky Studios as a writer and sequence director on the hit film "Robots". His feature animation directorial debut "Horton Hears A Who!" was a huge success, earning nearly $300 million worldwide. He returned to feature directing and added screenwriter to his credits with "Free Birds", an animated comedy produced by Reel FX and distributed by Relativity, which also turned out to be a wide success international box-office of $110 million.
With 25 years of involvement in feature film animation, Jimmy is currently preparing "Echo Location", an animated feature with a strong environmental message, among other projects.
Weblinks:
CEO & Founder Instant Interactive
Dr. Jenkins holds a doctorate in medicine from Harvard University, where he became interested in computational models of human vision, leading to his interest in computer graphics, and how a 2D image is constructed from a known 3D representation.
Dr. Jenkins developed 3D geometry processing and translation software that has been licensed to entertainment and industrial clients including Lucas Arts, Blur Studios, and Northrop Grumman. Subsequently, Barry developed the conceptual and technical framework underlying the GPEG visibility event protocol and has implemented the core components of the GPEG encoder in C/C++.
Dr. Jenkins has been awarded 11 patents related to the GPEG technology, assigned to Instant Interactive.
Weblinks:
UCLA Chief Sustainability Officer - Executive Officer of Facilities Management
UCLA's first Chief Sustainability Officer, Nurit Katz is working to foster partnerships among academic, research, and operational departments to facilitate creating a world-class living laboratory for sustainability at UCLA. Nurit has also served as Executive Officer for UCLA Facilities Management for five years and is an Instructor for UCLA Extension's Sustainability Certificate Program. Nurit holds an MBA from the UCLA Anderson School of Management, a Masters in Public Policy from the UCLA Luskin School of Public Affairs, and a BA in Environmental Education from Humboldt State University.
Weblinks:
Principal Founder and Managing Director Sola Media
Solveig Langeland is managing director of Stuttgart-based film sales company Sola Media, which specializes in family entertainment and animation since 2004; bringing some of the most beloved children and family films to a global marketplace, and specializing in high-quality animated features for the big screen.
Sola Media's passionate and experienced team is based in Stuttgart and Munich. We devote a lot of individual attention to our films, developing customized strategies and presenting them prominently at markets and festivals. In cooperation with our distributors, we coordinate release and marketing strategies on a pan-European and global level, often operating in long-term partnerships. In 2019, Sola Media was honored for its accomplishments and won the prestigious "Distributor of the Year" Award at Cartoon Movie in Bordeaux.
Additionally acting as an Executive Producer on titles like DREAMBUILDERS, CAPTAIN SABRETOOTH and THE ELFKINS, Sola Media prides itself to provide a 360° service for its collaborators as a Boutique Agency with a strong setup in film and script development, advice on character design and visuals, financing, matchmaking, marketing and after-sales services.
In 2020, Sola Media was acquired by Koch Media, an Embracer Group company, with strategic business areas in film, interactive and online entertainment. In times of rapid digital change and economic challenges, Koch Media and Sola Media are well-positioned, combining synergy effects and bringing together the world of new technologies and the classical film business. Sola Media remains independent, headed by industry veterans Solveig Langeland & Moritz Peters as Managing Directors.
Weblinks: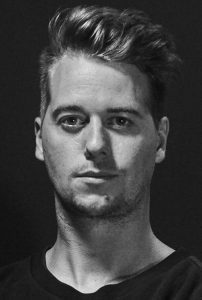 Andrew is an award winning director and co-owner at Lucan - an animation studio based in Cape Town. He's worked in animation for ten years, servicing the advertising industry both locally and abroad. Andrew's work tends to be narrative with layered, lush, visuals that incorporate various animation styles. He has helmed many successful advertising campaigns and has turned his sights to long form storytelling & development.
Weblinks:
CEO, Baby Giant Hollyberg
Heiko Nemmert has over 20 years of experience in the media industry. He co-managed several studios in past years and helped produce TV programs and films for international audiences, the German public-service television broadcasters, and the RTL Group. He gained valuable knowledge in the online sector during his early career days, producing content for Coca Cola, Kellogg's, and Motorola.
In the past five years, Heiko Nemmert, with four partners, founded the international entertainment studio Baby Giant Hollyberg. As its CEO, he is also responsible for overseeing the studio's foreign affairs and co-managing its North-American business. On the content side,
Heiko is used to guide the process in all production stages, from development to financing, managing productions, and handling distribution. As a speaker, panelist, and consultant, he helps audiences understand markets, financing, the power of storytelling, and current and future media technologies.
Weblinks:
Business Development Director Choose New Jersey
William "Bill" Noonan is the Business Development Director at Choose New Jersey, New Jersey's leading nonprofit economic development organization.
Bill manages a team of business development officers and oversees the Technology, Financial Services, Film & Television, and Gaming sectors to identify growth opportunities, nurture client relationships and develop strategies to promote interest in New Jersey as an ideal business location.
Bill has deep connections within New Jersey's technology ecosystem including the Jersey City/Hoboken startup community. Prior to joining Choose New Jersey, Bill served as the Senior Director of SPHERE Technology Solutions – an IT company specializing in cybersecurity – responsible for marketing, sales and business development.
Bill's extensive experience in the financial services industry includes leadership roles at HSBC Bank, TASC, Gevity and NeoVision Hypersystems, Inc. 
Weblinks:
Co-Founder & CEO Peppy Pals
Paulina is a young, inspiring entrepreneur with a strong vision to change the educational system for children to go beyond ABC and 123 and focus on the whole child. She holds a MSc. in International Business from Copenhagen Business School.

Only at the age of 22 she was named Sweden's Top 10 Most Innovative Entrepreneurs, and just recently, Paulina was awarded by the Swedish King for her work with Peppy Pals and her value-based leadership skills.

Paulina is also a member of Six Seconds Advisory Board, one of the largest EQ-organization in the world working for children's wellbeing.
Weblinks:
Executive Director, Center for MEMES, UCLA Anderson School of Management
Jay Tucker is a marketer, educator, and technology leader with over 20 years of experience in the technology, academic and entertainment sectors. At UCLA's Center for Management of Enterprise in Media, Entertainment and Sports (MEMES), Jay is responsible for the Center's vision, thought leadership, educational offerings and major events - including the annual PULSE conference. In this role, Jay has forged powerful partnerships with Hollywood studios, technology innovators, and executives from the sports and music industries in order to identify the trends and opportunities that will shape the industry. Most recently, Jay has launched a partnership with Real Madrid University (created by Real Madrid C.F. and Universidad Europea de Madrid) to deliver jointly produced educational programs for senior executives and rising leaders.
Jay has also worked to connect underserved communities to career pathways in technology and entertainment. He advises a number of non-profit organizations focused on skills and leadership development, and launched a partnership with Howard University that provides fellowships for students interested in participating in the MEMES Summer Institutes – a series of courses focused on the business of entertainment. Jay is also passionate about helping executives and entrepreneurs embrace disruption, drive innovation, and build powerful solutions. He founded Silicon Beach @ USC, a two-day event featuring a venture competition and a conference focused on innovation, investment, and new ventures related to technology and digital content. He also serves as an advisor to Versus Systems and The Hollywood Post and actively supports the Silicon Beach community in Southern California.
Weblinks:
https://www.anderson.ucla.edu/centers/center-for-management-of-enterprise-in-media-entertainment-and-sports